Computer Furniture for Schools
Infinity Station was founded on the premise that schools need ADA compliant, adjustable computer workstations that will fit as many students as possible. Adjustability is the primary focus of our School Computer Workstation, this desk will fit most elementary school students and nearly all high school and college students, from about 4' 0" to 6' 4" tall.
Currently, school students are exposed to ergonomically incorrect furniture. Classrooms generally have only one size of chairs and tables, of fixed height, designed to fit the average size student in that grade. We all know that there are very few kids who fit the average range of measurements for more than a "few minutes" in their growing years. In a study we conducted, with an SBIR grant from the US Department of Education, students rarely fit at the computer workstations provided by schools. Out of the 72 students that we studied in grades 1-12, there was only one student who was an ergonomic match for the computer workstation provided for that grade level.
The School computer workstation shown below has a height range of 18-30" and the Flat Panel Monitor Arm raises the monitor from 1"-13" above the work surface. The comfort of the students and probable reduction of future Repetitive Strain Injuries and Workmen's Compensation claims produces short and long term benefits. Please contact: [email protected]
Our goal is to place adjustable computer workstations in every school throughout the nation. Please let schools know that we have a solution, our School Computer Workstation will benefit first grade through high school and college students.
If you are interested in helping put ergonomically adjustable computer workstations in schools or if you have information about schools that are interested in adjustable computer workstations, please contact: [email protected]
The picture below shows a School Computer Workstation in its lowered height of 18", with a working range of 12", the work surface upper limit is 30".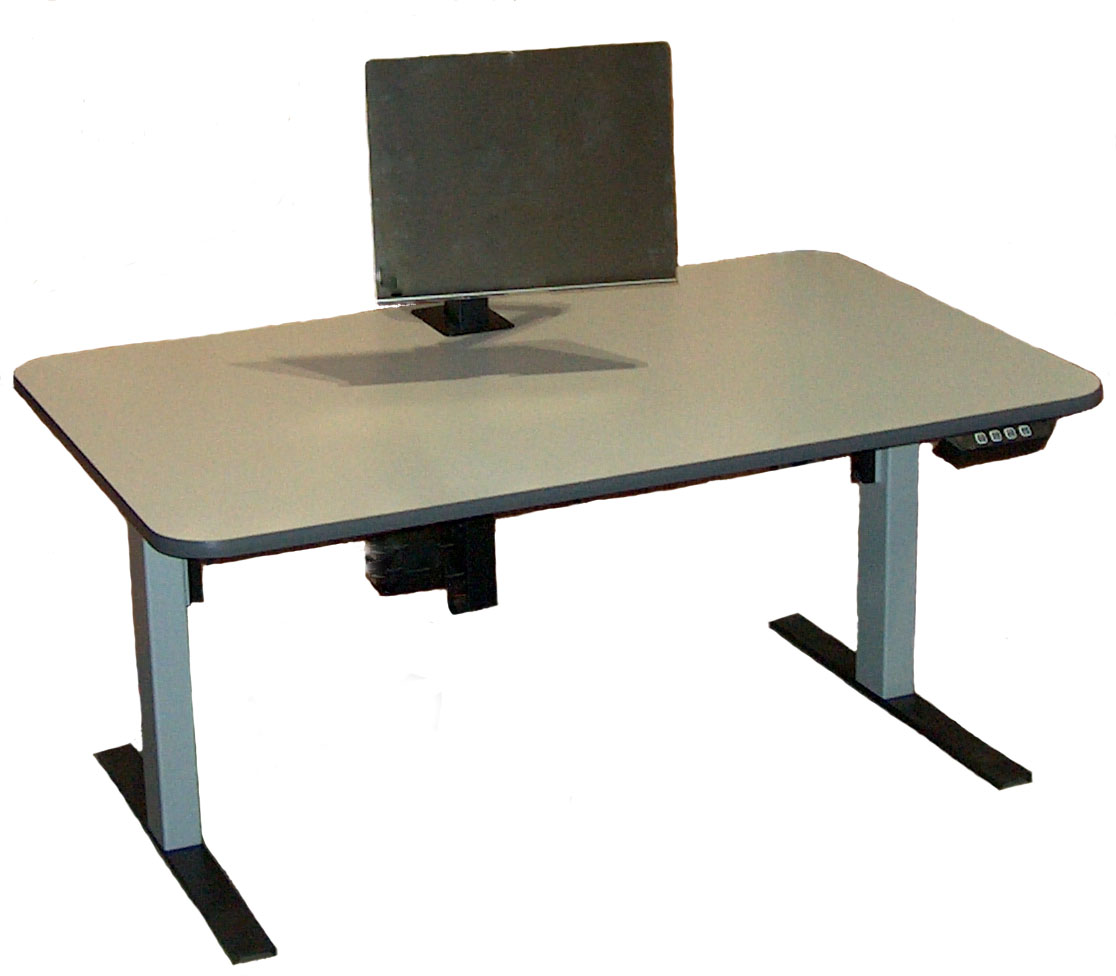 Norman Allen E-mail [email protected]
Copyright © 1997-2012 Infinity Station. All rights reserved
Revised: July 05, 2012